Important tourism information
General Information:
Alcoholic beverages:
Non-Muslims visitors can bring alcoholic beverages for the purpose of personal use, while avoiding drinking in public places.
Foods:
Tourist can get the meal he loves here as there are many high-level restaurants of different nationalities, and he can get Yemeni food at the popular Yemeni restaurants everywhere. There are also first-class hotels that offer high quality international cuisine.

Clothing:
 
Visitors are advised to bring heavy woolen clothes when visiting mountainous areas, and light clothing for desert, coastal and warm areas.
Female tourists are not have to wear clothes on the specific way in Yemen, but they must wear modest clothing in public places, as wearing short skirts or clothes that reveal shoulders is a subject of contempt here, and the same is applied on smooching or kissing in public.

Photography:
Tourists must not take pictures of women, military barracks, government facilities or police officers and members.
National currency and money exchange:
Riyal is the national currency of Yemen (kindly see daily money exchange section). It is possible to change foreign currencies in banks, money exchange offices and hotels. And for credit cards like American Express and Visa, they are accepted in some hotels and banks in Sana'a and other major cities (kindly see the banks section).

Customs procedures:
There are no restrictions on bringing cameras, and it is not necessary to have a permission for private possessions. Also there are no restrictions on the amount of foreign currency or travel checks which the visitor could bring to Yemen.

Entry visas:
Visas to enter Yemen are easily available at all embassies and consulates of Yemen in the world.
And for the citizens of the countries that included in the list of upon arrival visas (kindly see entry visas section), they are able to get visas upon arrival to any Yemeni airport, seaport or land crossing point.
For visitors from countries where there are no Yemeni diplomatic missions, they can obtain transit visas valid for 96 days with the possibility of renewal in the seaports and airports of entry, and during this period, visitors are not have to make registration statements in the police department or obtain permission to leave.
EEC and G8 passport holders can obtain entry visas at the airport, but for countries where there are no Yemeni diplomatic representatives, entry visas could be arranged locally through travel agencies who offer this service in Yemen.
Travelers to Yemen need passports that are valid for at least 6 months and visas valid for at least 3 months from the date of issuance.

Electricity:
Yemen relies on 220-volt system.
Mobile phone networks:
Yemen has four mobile phone companies as the following:
No

Company Name

Logo

Starting Numbers

Notes

 

 

1

 

 

Yemen Mobile

 

 

77

CDMA operating system

Available Internet

Third-generation technology

 

 

2

 

 

MTN

 

 

73

GSM operating system

Available Internet

Second-generation technology

 

 

3

 

 

Sabafon

 

 

71

GSM operating system

Available Internet

Second-generation technology

 

 

4

 

 

Wi

 

 

70

 

 

GSM operating system

 
Internet service is available in Domestic Lines with  (ADSL) technology.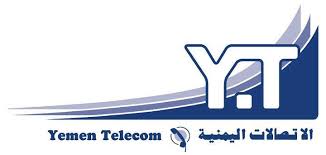 Also, most of the cafes and hotels in Yemen offer wireless internet access (WiFi).
Inquiring information about phone services and emergency numbers in Yemen:
Tourists can inquire information about any service by dialing (118), and there are some significant important phone numbers for tourists to know, and they can obtain them through the following website:
http://www.yemen-nic.info/procesafe/num-emergency/Emergencynumbers.pdf
Working days and official holidays in the Yemen:

Official working hours for the public sector and the governmental administrative system starting at 08:00 AM until 15:00 PM from Saturday up to Wednesday.
Private sector have two working shifts (morning and afternoon) from Saturday up to Wednesday, while having one morning shift only on Thursday.
Banks are working throughout the week except on Friday and Saturday, and they close dealing with public in 14:00 PM, except some private banks that operate in two shifts.

Public holidays and religious events:



22 July: National Day (Unification Day).

26 September: Revolution against the Imamate regime in northern part of Yemen.

14 October: Revolution against the British colonial in Southern part of Yemen.

30 November: Evacuation of last British troops from the southern part of Yemen.

From 29th of Ramadan to 4th of Shawwal: Vacation of the Eid of Ramadan.
From 9th - 13th of Tho Al-Hijja:   Vacation of Al-Adha Eid.
1st of May: Labors Day.
1st of Muharram: Beginning of the New Islamic Hijra Year.
Media (English-language Programs):
Yemen Space Channel broadcasts a news in English every day at 23:00 PM (Sana'a local time) and re-broadcast it  at 04:00 AM.
There are several Yemeni newspapers published in English like:
Yemen Times

Yemen Observer

Yemen Post

Yemen Today
Yemen Official Newspapers:
Al-Thawra newspaper (The Revolution).

Al-Joumhouria newspaper (The Republic).

14th October newspaper.
26th September newspaper.

Al-Seyaha newspaper (Tourism).
Yemen Radio Stations:
| | |
| --- | --- |
| No. | Radio Station Name |
| 1 | Sana'a radio |
| 2 | Aden radio |
| 3 | Taiz radio |
| 4 | Sayoun radio |
| 5 | IBB radio |
| 6 | Hudaida radio |
| 7 | Hajja radio |
| 8 | Voice of Yemen |
| 9 | Voice  of the Nation |
| 10 | Yemen Times |
| 11 | Yemen Music |
| 12 | Yemen FM |
| 13 | Sam FM |
| 14 | Panorama FM |
| 15 | Eyram FM |
| 16 | Tairamana FM |
Events and festivals:
Sana'a Summer Tourism Festival. (Sana'a city)

Aden Tourism Festival. (Aden city)

Spring Festival (Taiz city)

Al-Balda "town" Festival. (Mukalla city)

Ibb Tourism Festival. (Ibb city)

King As'ad Al-Kamil Festival. (Dhamar city)

Al-Husainiya Festival. (Hudaida city)

Al-Badeya Festival. (Marib city)