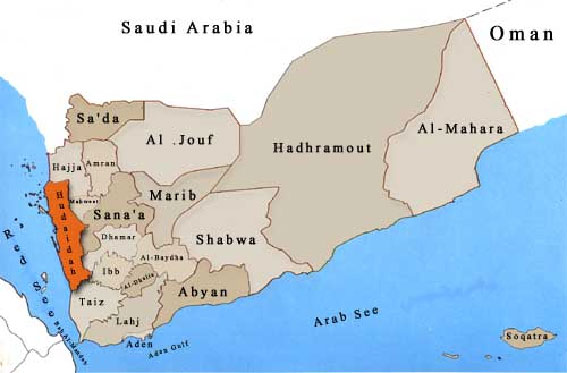 Historical Background:
Historically, Hodeidah governorate was known by the name of "Tehama of Yemen" due to its location on the coastal plains of Tehama extended along the Red Sea coasts. It is characterized by its hot climate and calm winds. According to the ancient language of the Yemeni scriptures, Tehama was mentioned as "Tod" the Mountain.
Hodeidah is by all means a splendid city characterized by its cultural heritage, and climactic and geographical features such as, diverse plains, a coast that is near the highlands, and many islands scattered along the Red Sea, as well as the existence of hot water springs.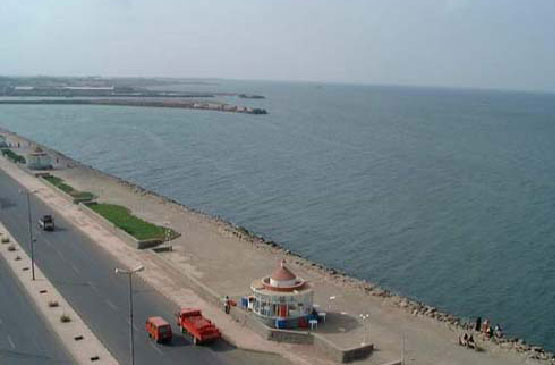 Climate
Climate: Most of the area of the governorate are found in the middle of the Tehama Strip (sometimes spelled Tehama) and the Red Sea Coast of Yemen, while some parts may be found on the mountainous highlands towards the interior. It is crisscrossed with forests and rangeland with a natural protected sanctuary in Bara'a with its forests that are frequented by tourists. The climate is semi tropical (warm and humid in the Summer and moderate in Winter). The highest temperature reaches 40∞ C during the Summer and the highest temperature in winter amounts to 24∞ C. The temperature are made milder by the seasonal monsoon winds. These resources include the following:
Beautiful Beaches: --up--
All along the western coastline of the governorate there are enchanting islands and areas that are attractive for marine tourism, especially for water diving and fishing.
Economy:
There are widespread agricultural investments and livestock plantations throughout the Tehama Strip. The Tehama plains are of great significance in the production of agricultural products including tobacco, tomatoes, and cotton. Breeding of livestock and fishing are also an important economic activity, with good promise for future growth. Here we will be presenting the main economy sectors of the governorate.
Agriculture: --up--
The Tehama plains are considered of one of the most important agricultural areas in Yemen as they provide livelihoods to about 70% of the people of the region. The cultivable area amounts to about 2 million hectares and the area under cultivation is about more than one million hectares.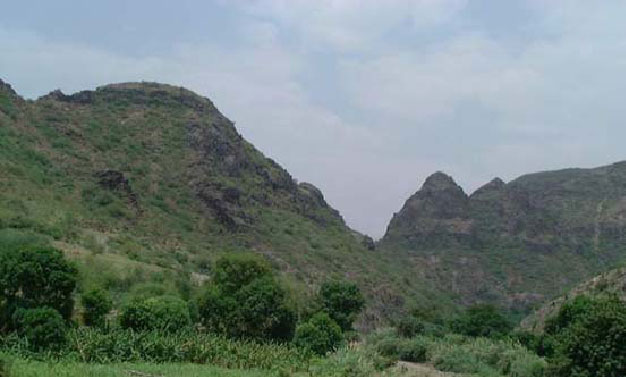 Tehama's products: --up--
The most important products in Tehama are mainly maize, cotton, barely, sesame, beans, tobacco, tomato, cucumber, watermelon, okra, palm, mango, banana, onion, musk, peppers, sweet potato, guava, lemon, limes, Arabia Jasmine, and henna.
Livestock:
the region depends on breeding of which 195,336 are cattle, 34,872 sheep,208556 goats, and 17m399 camels.
Fishing: --up--
Many inhabitants of the governorate of Hodeidah are engaged in fishing for there are different kinds of fish species in the Red Sea, among which are shrimps, tuna, and lobster.
Handicrafts industry: --up--
Handicrafts represent an important industry includes pottery, ceramic, textile, silver, straw, and modern industries.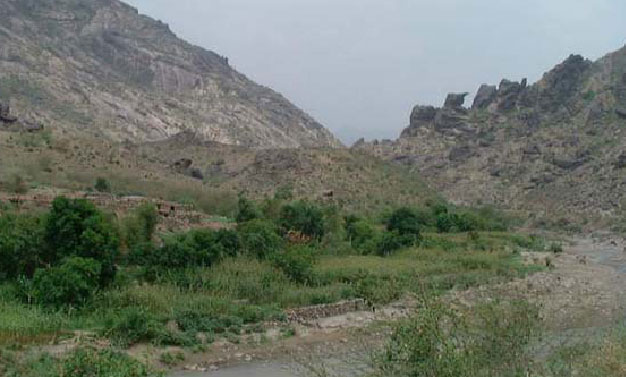 Pottery & ceramic industry:
This kind of handicraft is still popular in some of districts of Hodeidah such as, Al-Suhra, and Al-Luhayyah. But, Hais is one of the famous districts for making pottery and ceramic articles, such as, plates, pots, earthen vessels, and jars.
Textile & silver industry:
Since time immemorial, Zabid was an important center for silver works, cotton weaving, making blankets, and weaving men's shawls. Beit al-Faqih is also famous for its weaving industry and Durayhimi district is one the popular centers for the production of shawls.
Straw Industry:
This industry can be found in Kamaran Island and ad-Dahi district. This industry totally depends on palm leaves.
Modern Industry:
In Hodeidah, there is growth in the trend towards industrial development.. there is a number of factories, and industrial complexes in various sectors including foodstuff, dairy, beverages, plastic articles, and cement. There is also a large number of shipping and marine transport services companies.
Popular Markets:
One of the tourist attractions in the governorate of Hodeidah are the popular traditional markets. These markets reflect the style of day-to-day shopping of the people of Tehama. They are attractive to all the tourists and visitors who visit Yemen.
Popular Market Days:
The Markt Day of Bit al-Faqih, Kawkhah, ad-Durayhimi, and al-Katee on Fridays.
1. Al-Meghlaf Market Day on Saturdays and Zabid Market Day on Sundays.
2. The Market Day o fal-Marawi'ah,Ad –dahi, and Hais on Mondays.
3. Az-Saydiyah Market Day on Tuesdays.
4. Al-Mansuriyah Market Day on Wednesdays.
5. Al-Qanawis, Al-Waedhat, Al-Kodn, Surdud Market Day on Thursdays.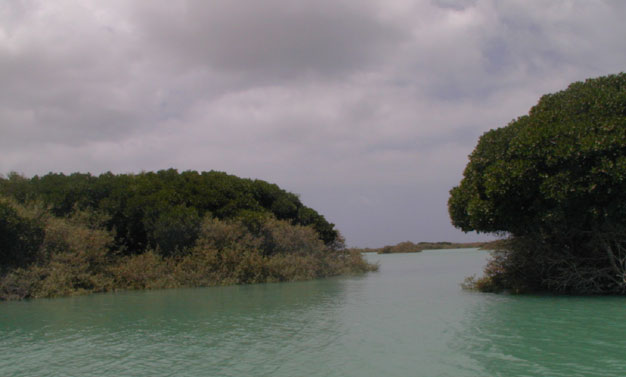 Topography:
Hodeidah Governorate has a flat coastal strip that stretches towards the Red Sea. The topographical divisions of Hodeidah Governorate are:
Coastal Plains:
Hodeidah's 300km coast extends from Al-Luhayah in the North to Kawkhah in the south and ranging from 60 to 150 km wide.
1. Highlands:
The highest peaks in the Governorate are:
_ Bura Mountain, which is 2,400 m above the sea level:
_ Rass Mountain which is 2,000 m above sea level.
_ Dabas and Mastoor Mountains in Hais.
_ Al-Rukb Mountain in Zabid.
_ Al-Shareef Mountain is located in the north of the City of Zabid and has a fort in its peak called Al-Shareef Fort.
Valleys (Wadis) --up--
There are several picturesque valleys in Hodeidah Governorate including:
1. Wadi Mwr
2. Wadi Surdud
3. Wadi Siham
4. Wadi Rima
5. Wadi Nakhla
6. Wdi Zabid
7. Wadi Al-Qanawis
8. Wadi Al-Waga
9. Wadi A-Lawia
. Islands: --up--
A long the coasts of the governorate are several beautiful islands scattered along the Red Sea. The most of significant islands are: Kamaran, Tikfash, the Greater Hunesh, and Smaller Huneish.
Kamaran Island:
is one of the densely populated islands of the Red Sea and enjoys a very strategic location. It is located 6 nautical miles from al- Salif Harbor. Now it has many tourist attractions such as a diving club and other facilities.