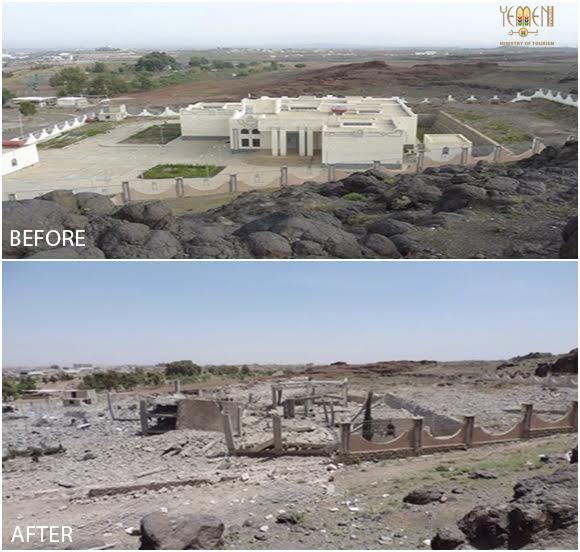 10/11/2015
Dhamar Museum, in Yemen
It is the main museum of the Dhamar Province which was targeted and completely destroyed by the Arabian coalition's airstrike. It used to contain more than
12 thousand
artifacts of dedicatory stelae and the monuments which were at the museum were dated back to thousands of years.
Its pre-Islamic collection comprises over hundred inscriptions of various provenance and period, whereas the section dedicated to the Islamic archaeology contains some ornamented artifacts bearing Arabic inscriptions, in addition to jewels and other handmade products of traditional handicrafts in Dhamar.
The most important object is the wooden pulpit (Minbar) from the Great Mosque of Dhamar city, which is dated to the fourth century Hegira.
The world may be ignoring the destruction of cultural treasures in Yemen, but you may make a difference.
Yemen Tourism Promotion Board
P.O.Box: 5607, Sana'a, R.O.Yemen