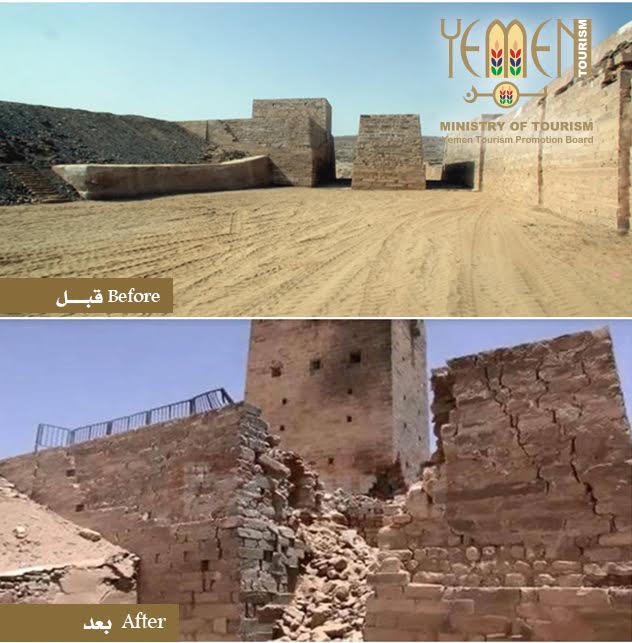 10/11/2015
Marib Ancient Dam
The ancient Dam of Marib
is a splendid engineering marvel of Sheba Kingdom's capital Marib, which is also the home of "Belqis" the famous Queen of Sheba.
These images show the ancient Dam before and after it was targeted by coalition air raids. It is partly damaged.
L'ancien barrage de Marib
est un splendide d'ingénierie merveille du monde de l'antiquité au Royaume de Saba avec Marib sa capital qui est aussi la patrie de "Belqis" la célèbre Reine de Saba.
Ces images montrent l'ancien barrage avant et après qu'il a été visé par des raids aériens de la coalition. Il est partiellement endommagée.



L'antica diga di Mareb

,e una meraviglia dell' ingenieria dell principato di sheba la quale capitale e Mareb dove è anche la patria di
( Belqis )la famosa Regina Di Saba .
Questa immagine mostra l'antica diga prima e dopo il raid aereo da parte della coalizione . In parte e stata danneggiata .
Yemen Tourism Promotion Board
P.O.Box: 5607, Sana'a, R.O.Yemen